Department of Applied Mechanics and Aerospace Engineering,
School of Fundamental Science and Engineering,
Waseda University
Mechanical science is the foundation of every industry. Our department emphasizes four mechanical fields, namely, Strength of Materials, Fluid Mechanics, Thermodynamics, and Mechanical Mechanics, based on Mathematics and Physics. On this foundation, we aim to contribute to society through developing advanced manufacturing methods and systems related to aerospace engineering, which is one of the most sophisticated fields in mechanical science.
Message to new students
One of the most important things for college students is to ask themselves questions such as "Who am I?", "What do I want to do?", and "What can I do?". Therefore, it is extremely important for students to carefully develop a vision for their future. There is no organization or person who will take care of someone if they remain silent. As an example, communication with regard to academic work is made by posting. Some students miss the opportunity of joining a laboratory session because they overlook this information. In contrast, a single posting can provide students with the opportunity of studying abroad or being offered an internship.
Common language training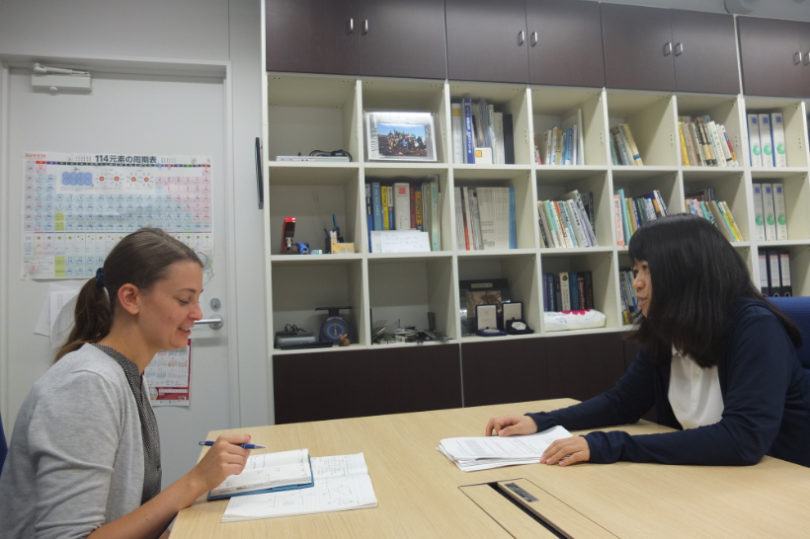 We are currently in era of internationalization. Unavoidably, students will be in contact with overseas students through assignments and work meetings. Thus, conversations in English will be common. Language education at Waseda University has achieved excellent results, including tutorial education. We provide English language education that is essential for science and technology. This includes writing, presentation, and communication training. We believe that language skills can be better polished at a younger age, when students have better absorption abilities.
Ask and you shall receive!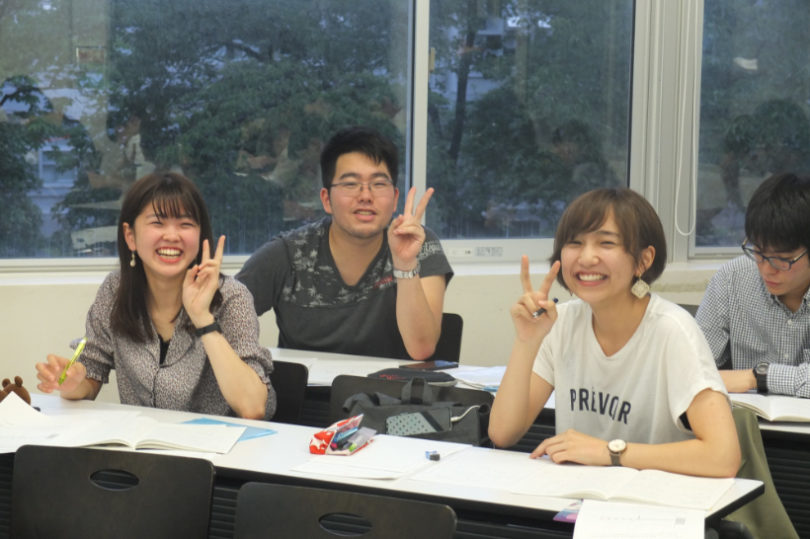 The faculty members are also students and should be approached without hesitation. Some students join laboratory sessions in the first year. Such contact with students is also fun for professors. After graduation, students can still maintain a relationship with their supervisor for job consultations, or even marriage matchmaking! Do not be afraid to take a chance; opportunities are always waiting for you. In contrast, hardly anything happens if you hesitate. Waseda University commits promptly respond to student inquiries.
Maximum enrollment years
At the School of Fundamental Science and Engineering, students can enroll for up to 3 years in the first year, and for up to 8 years before graduation. Subsequently, students will be withdrawn. As a result of failing to earn credits, classes may overlap and students may not be able to complete courses in their original grade. Thus, it is important to ensure that every year is completed on time. Missing graduation owing to insufficient credits may put students in risk of losing professional opportunities that may have otherwise been available immediately after graduation.
Message from a senior student
The department that brings you closer to the sky than anyone else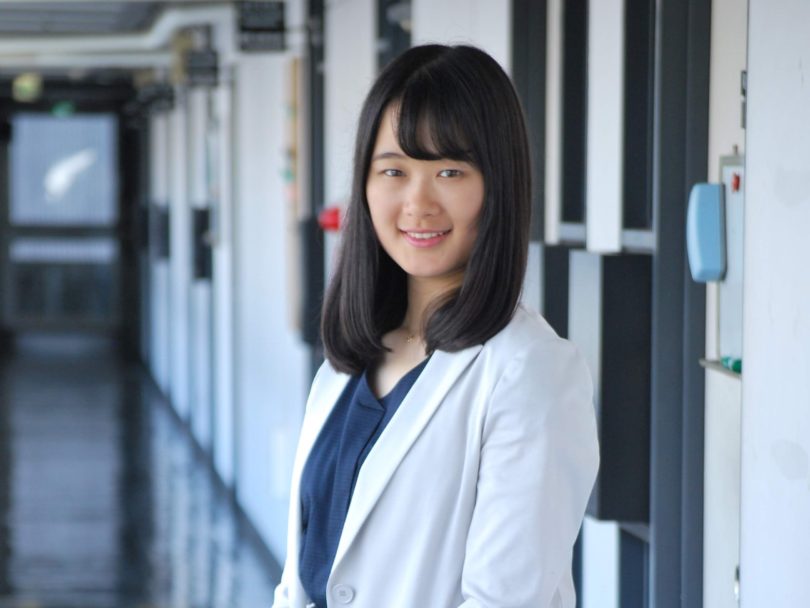 I have dreamt of becoming an aircraft and spacecraft designer since I was a child. So, I decided to study at the Department of Mechanical Science and Aerospace Engineering. I have a membership to an aviation club and fly in planes every other week. I spend my week days at the department, and participate in club activities on the weekends. In this way, I am fully immersed in the aerospace field. In the second to third year after entering the department, students study Fluid Mechanics, Thermodynamics, Strength of Materials, Dynamics, and Mathematics, which comprise the theoretical part of mechanical engineering, and then gradually complete advanced specialized subjects. I am interested in aerospace engineering, so I selected classes such as aeronautical materials, jet engine introduction, and structural aerodynamics. All classes are very interesting and I feel that I am receiving knowledge that will be useful in my current research. Presently, I am based at the Sato laboratory, which conducts research on aerospace transportation systems, and investigates the flow simulation of liquid hydrogen fuel used in rocket engines and hypersonic aircraft.
The unique attraction of this department is that it provides an environment that allows you to study remarkable phenomena, and this greatly motivates my research activities. In my research, I am trying to incorporate deep learning methods that I learned in the Department of Computer Science and Engineering as a minor student, in addition to other knowledge that I acquired in the department over the period of two years. I think that this department also gives students the opportunity to study challenging subjects. In the future, I want to be a researcher and engineer in the aerospace industry, and so I will continue my research from a broad perspective.
Create the world's best manufacturing from Waseda!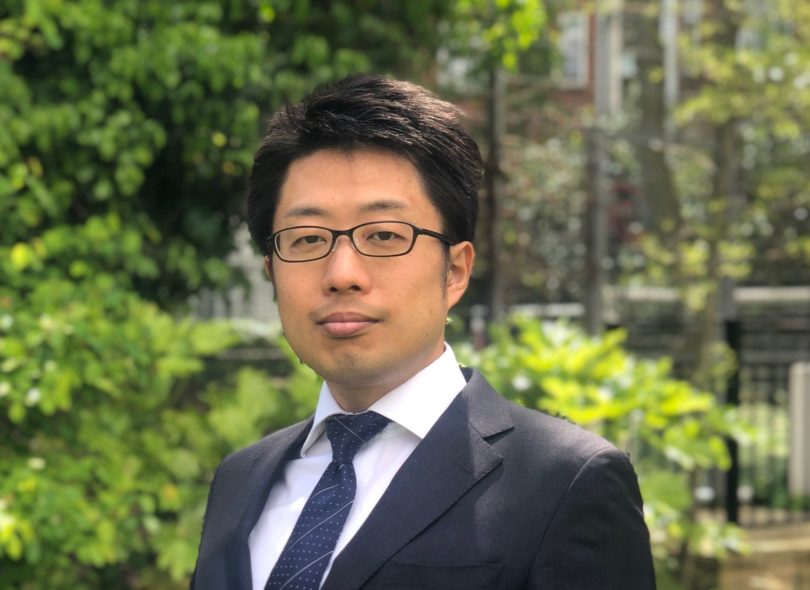 After obtaining a PhD in the field of Composite Materials from Waseda University, I joined IHI, which is a general heavy-industry manufacturer. At that time, IHI was trying to create new aero-engine parts using composite materials. I have consistently honed my research and development skills, and I am currently based in London where I closely follow the culture of new European technology and innovation and report my observations to Japanese researchers.
As a student, I was particularly interested in the materials field, and enrolled in relevant specialized courses. I was exposed to experimental methods, and studied the theoretical aspects of subjects such as the Strength of Materials. Thus, I acquired the skills needed to investigate phenomena. Subsequently, at the Kawada Laboratory specializing in composite materials, I immersed myself in laboratory methods for identifying and solving problems on my own. Over the years, my time spent in the lab was most fulfilling because I had the opportunity to discuss and exchange ideas with fellow researchers, which increased in number, and sometimes obtained new results by breaking through the methods we have created.
Although the manufacturing space is steady, business activities cannot be realized without creating new value in a step-by-step manner. Speed is also critical, and there is no time to waste. A leader should always share their goals with peers. The research activities at the university do not only develop advanced expertise, but are also a great leadership asset that can bring research teams at the cutting edge of research and development. The mechanical engineering culture of Waseda University focuses on motivating students to become world-class leaders in manufacturing, and achieve international success.